University of Modena and Reggio Emilia (UNIMORE)
Modena, Italy
Project description
The objective of this project is to fully characterise the involvement of stem cells (holoclone-forming cells) and transient amplifying cells (meroclone and paraclone-forming cells) during homeostasis and wound healing, both in vivo and in vitro. Through clonal analysis, we will study the division dynamic of holoclones, meroclones and paraclones, with a particular focus on biological pathways controlling their activity during regeneration. Moreover, we will identify holoclones' key molecular pathways that can be used in the clinic in order to allow the identification and – eventually – the selection of a pure population of stem cells for gene correction.
We expect to reveal how keratinocyte stem cells maintain their self-renewal and clonogenic potential during an entire lifespan, and which pathways induce their activation during wound healing. Moreover, we expect to identify a useful marker for identifying keratinocyte stem cells in culture for gene and cell therapy applications.
Principal Investigator
Michele De Luca, MD
Centre for Regenerative Medicine,
University of Modena and Reggio Emilia
Via Gottardi 100, 41125 Modena
ITALY
E-mail: michele.deluca@unimore.it
Orcid ID: orcid.org/0000-0002-0850-8445
Visit lab page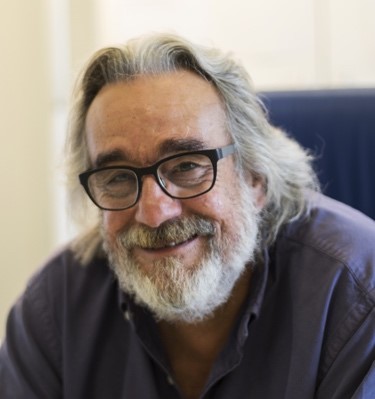 UNIMORE
The Centre for Regenerative Medicine "Stefano Ferrari" (CMR)/ Interdepartmental Centre for Stem Cells and Regenerative Medicine (CIDSTEM), University of Modena and Reggio Emilia, is a leading international research center for stem cell biology and regenerative medicine, especially in the field of epithelial stem cells. Particularly, CMR (https://www.cmr.unimore.it/en/homepage-2/ ) is more oriented to basic research and fulfills an academic and educational role, while CIDSTEM (https://www.cidstem.unimore.it) is more oriented to translational medicine and technology transfer (CIDSTEM is accredited by the regional government as industrial research and technology transfer center within the High Technology Network. CMR/CIDSTEM is involved in national (IATRIS, ALISEI) and international (EATRIS) regenerative medicine networks.