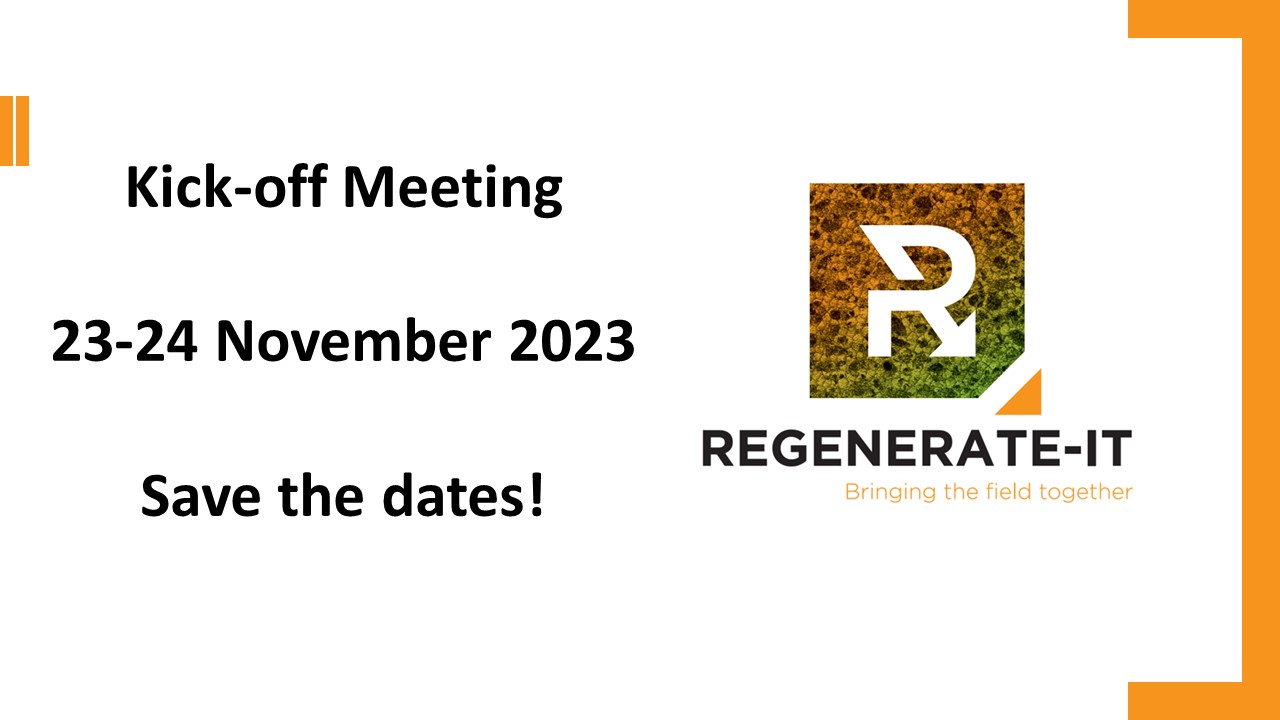 We are pleased to announce the network-wide kick-off meeting of the REGENERATE-IT network. The meeting will take place during 23-24 November 2023 in the European Research Institute for the Biology of Agening (ERIBA), Groningen, The Netherlands.
We cordially invite all the PIs, partner organisations, and newly recruited Doctoral Candidates (DCs) from the REGENERATE-IT network to meet and greet each other, present their work plans and discuss their project's objectives and chanllenges.
The program of the Kick-off meeting consists of multiple sessions where the coordinator will introduce the REGENERATE-IT network, PIs will introduce their research themes, DCs will present their research projects, meetings with Supervisory Board members and Supervisoryand selected PIs will give scientific lectures on the latest breakthrough.
The DCs will also get training on research integrity addressing the potential ethical issues in daily research work, including interpretation of research data, research conduct, and authorship; project management, including project structure, time management, decision-making, and project phases.
Programme: